Schedule of events
Friday, June 3rd: Pre-conference workshops: 18:00-21:00, Room 501 & 502. (Bring your own device.)
Saturday, June 4th:
Registration: 09:00-17:00
Opening ceremony: 09:40-09:50
Session 1: 10:00-10:30
Session 2: 10:40-11:10
Session 3: 11:20-11:50
Session 4: 12:00-12:30 (POSTERS)
Lunch: 12:30-13:30 (Cafeteria open on campus.)
Session 5: 13:30-14:00
Session 6: 14:10-14:40
Session 7: 14:50-15:20
Session 8: 15:30-16:00
Session 9: 16:10-16:40
Keynote Address: 17:00-18:10
Networking Reception: 18:10-20:00
Sunday, June 5th:
Registration: 09:00-11:30
Session 1: 10:00-10:30 (POSTERS)
Session 2: 10:40-11:10
CALL AGM / Q&A: 11:30-12:30
Lunch: 12:30-13:30 (Cafeteria CLOSED on Sunday. Off campus lunch options 10 minutes away at station or bring bento.)
Unconference: 13:30-14:00
Session 3: 14:10-14:40
Session 4: 14:50-15:20
Session 5: 15:30-16:00

Keynote, Plenary & featured speakers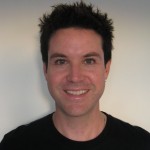 Mark Pegrum, The University of Western Australia
Beyond Traditional Language and Literacy: The Rise of Mobile Literacy
Language teachers have long focused not only on teaching language itself, but on the literacy skills necessary to use language effectively. Nowadays, literacy requirements have expanded to include a whole suite of digital literacies which go well beyond traditional reading and writing skills.
Among these digital literacies, mobile literacy is rapidly becoming the key literacy for learning, working and living in the 21st century. It is a macroliteracy, composed of other more particularised literacies. They include long-established literacies like information and multimodal literacy, which are taking on greater prominence thanks to mobile devices. They include newer literacies like network and code literacy, which are coming into their own in the contemporary era. They include literacies which are just beginning to emerge, such as data literacy. Interwoven with all of these literacies, there must also be a strong element of critical mobile literacy.
Mobile learning opens up the possibilities for active, collaborative, situated learning at all levels of education. At the same time, it opens up both the need and the opportunity to help students acquire the mobile literacy skills which are essential not only to supporting their learning, but to supporting their working and personal lives in an ever more mobile world.
Mark Pegrum is an associate professor in the Faculty of Education at The University of Western Australia, where he specialises in mobile learning and, more broadly, e-learning. His teaching has been recognised through Faculty and University Excellence in Teaching Awards, as well as a national Australian Learning & Teaching Council (ALTC) Excellence in Teaching Award. His current research focuses on mobile technologies and digital literacies. His recent books include: Brave New Classrooms: Democratic Education and the Internet (co-edited with Joe Lockard; Peter Lang, 2007); From Blogs to Bombs: The Future of Digital Technologies in Education (UWA Publishing, 2009); Digital Literacies (co-authored with Gavin Dudeney & Nicky Hockly; Pearson/Routledge, 2013); and Mobile Learning: Languages, Literacies and Cultures (Palgrave Macmillan, 2014). He is an Associate Editor of the International Journal of Virtual and Personal Learning Environments, a member of the Editorial Boards of Language Learning & Technology and System, and a member of the Review Panel of the International Journal of Pedagogies and Learning. He is also a member of the Advisory Committee for the Virtual Institute for Research into Online Language Learning (VIROLL), a member of the Advisory Board for the Digital Education Show Asia, and a member of the Programme Committee for the International Mobile Learning Festival. He currently teaches in Perth, Hong Kong and Singapore, and has given presentations and run seminars on e-learning and m-learning in Australia and New Zealand, Asia and the Middle East, the UK and Europe, and South America. Further details can be found on his wiki at http://e-language.wikispaces.com/mark-bio.
---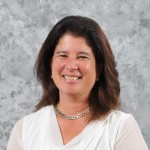 Tracey Tokuhama-Espinosa, FLACSO, Quito, Ecuador
Neuroconstructivism in the Modern Classroom
There are a handful of principles in Mind, Brain and Education science that can be combined with technology to yield better teaching and learning outcome for students. For example, it is well-established that all new learning passes through the filter of prior experience. This means what you already know influences your ability to learn new things. A student's level of prior knowledge on a topic can motivate or frustrate efforts in class. If a student enters a course with a low level of prior knowledge about the topic, he will feel frustrated. However, if the class is too easy, he will be bored. Experienced teachers know that rarely are classes filled with students who are all at the same level so part of great teaching is to manage "The Goldilocks' Effect" for the group and decide what is "just right" to advance lessons. This presentation will share one way teachers can leverage technology to meet students at their starting points, however high or low, through an understanding of "neuroconstructivism" or a hierarchy of conceptual bases
Tracey is currently an educational researcher affiliated with FLACSO in Quito and teaches a course at the Harvard University Extension School entitled The Neuroscience of Learning and Achievement: An Introduction to Mind, Brain, and Education Science. She has taught Kindergarten through University and is the former Dean of Education at the Universidad de las Américas in Quito, Ecuador and ex-Director of the Institute for Teaching and Learning (IDEA) in the Universidad San Francisco de Quito. She is a former member of the OECD expert panel to redefine Teachers' New Pedagogical Knowledge thanks to contributions from Technology and Neuroscience. Her office seeks to improve the quality of education through research, teacher training and student support. Tracey's vision is to better the social, democratic and economic structures of countries through a better educated population. She strongly believes in the active role of universities as change agents to influence public policy. She is a Professor of Education and Neuropsychology and has extensive experience in online education and is the former Director of Online Learning at the Universidad San Francisco de Quito. Tracey works with schools and has presented research in 28 countries around the world (Argentina, Australia, Austria, Belgium, Brazil, Canada, Chile, Colombia, Costa Rica, Ecuador, France, Germany, Hungary, Iran, Israel, Italy, Japan, Mexico, The Netherlands, Norway, Panama, Peru, Puerto Rico, Spain, Sweden, Switzerland, Thailand, the United Kingdom, and the USA). She has more than 26 years of teaching, administrative and research experience and believes firmly in the power of a single teacher to change many lives. Her current research focuses on the integration of Mind, Brain, and Education science into teachers' daily practice and professional development; changes in curriculum to enhance early math and pre-literacy skills; and the leveraging of technology to enhance learning outcomes.
---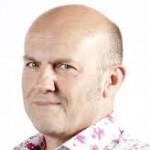 Paul Howard-Jones, Brain School
Can neuroimaging inform the principles of learning technology?
There is increasing interest in the application of cognitive neuroscience in educational thinking and practice, including in relation to technology-enhanced learning (TEL). A study will be presented as an example of how neuroimaging may be used in the future to inform and develop design principles for TEL that include concepts and techniques from neuroscience. This investigation used functional Magnetic Resonance Imaging (fMRI) to examine the neural processes by which a learning technology application engaged its users. This app was, itself, developed through a design process informed by neuroscientific understanding of the relationship between reward and learning. In the fMRI study, behavioural data examined the effects of its game-based affordances (uncertain escalating rewards and competition) on learning and self-reported engagement. Brain scanning was used to examine the neural activities associated with improvements in learning associated with these affordances.
Dr Paul Howard-Jones, at the Graduate School of Education at Bristol University, is a leading expert on the role of neuroscience in educational practice and policy. Paul's particular area of interest is applying our understanding of cognition and neuroscience to enhance child and adult learning. His research explores the benefits offered to education by emerging technologies, aided by a critical consideration of underlying cognitive processes. He has a particular interest in how gaming engages the brain and the application of this knowledge in education.
---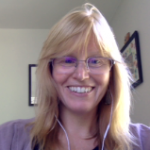 Julia Volkman, President/Founder of Maitri Learning
Mind, Brain, and Education: Uniting Neuroscience and Educational Practice
What does our growing neuroscientific knowledge of cognition teach us about teaching? We know that education materially changes the brain but do we know which practices result in skillful or unskillful changes? This talk will present the overall view of Mind, Brain, and Education as a transdisciplinary approach to learning. It will present ways to address diverse aspects of human biology as supports for optimal understanding and skill mastery. The talk will touch on plasticity, dynamic skill development, attention, memory, learning variability, mirror neurons, social biology, and more. Concrete and actionable suggestions that arise from this body of research will be presented. Attendees will leave with strategies they can immediately incorporate to improve student engagement and outcomes.
Julia Volkman has been teaching children and mentoring teachers in private and public schools since 1997. She is a consultant for the National Center for Montessori in the Public Sector (NCMPS), a recurrent Teaching Assistant for Harvard University's Neuroscience of Learning/Mind, Brain, Health, and Education course (Extension School), a Montessori Mentor consulting with public and private schools across the nation, a former columnist for the Public School Montessorian, and the founder and president of Maitri Learning (a Montessori materials and support company). Ms. Volkman earned her AMI 3 to 6+ diploma from the Montreal Montessori Training Centre, a bilingual program. Her studies at Harvard focus on cognitive neuroscience and neuroeducation (a transdisciplinary approach to education that considers the human's genetics, environment, capacities, and interests). Through that work, she was asked to be the teacher's representative on the Advisory Panel for the Annenberg Foundation's course Neuroscience & the Classroom (developed in conjunction with the Harvard-Smithsonian Center for Astrophysics). That course features two public Montessori school classrooms (Zanetti Montessori in Springfield, MA) and Ms. Volkman mentoring in those rooms. This course is available online for free. Ms. Volkman regularly speaks at Montessori events in the US and Europe including AMI's Scientific Pedagogy Group, the Spanish AMI Centennary conference, AMS annual conferences, the Montessori Foundation, the Maine Montessori Association (keynote), the South Carolina Montessori Alliance (keynote), and the Wisconsin Montessori Association (keynote), among others. There is good information describing her general approach to the Children's House at www.MariaMontessori.com. Before coming to Montessori, Ms. Volkman worked as an instructional designer, medical writer, and educational consultant (developing educational programs for physicians and business professionals). Ms. Volkman is the mother of a college senior (by birth) and a 10-year-old (by adoption).
---
Friday workshop schedule, June 3rd, 18:00-21:00
Session 1: 18:00 – 19:20
Room: 501
Title: Bringing Neuroscience and Technology into Your Classroom at Minimal Cost
Leader: Tom Gorham and Jon Gorham
Abstract: This presentation will offer some practical, hands-on examples of how your teaching can be improved by techniques supported by the most recent discoveries in the field of Mind, Brain, and Education Science while utilizing educational technologies that are accessible and either relatively cheap or free. Participants with little experience or confidence in using technology are welcome!
Room: 502
Title: Developing a web-based vocabulary learning game
Leader: Paul Raine
Abstract: In this interactive workshop, I will explain and demonstrate the steps involved in developing a web-based vocabulary learning game from scratch. Both pedagogical and technological aspects of the process will be addressed. Following this, attendees who bring laptop computers will have the opportunity to get actively involved and create a simple web-based word learning game themselves.
Session 2: 19:40 – 21:00
Room: 501
Title: Moodle in use, an open-space session
Leader: Paul Daniels
Abstract: The purpose of this participant-driven session is to bring together Moodle users (beginner or advanced) to share with each other how Moodle is being used in the language classroom. Feel free to demonstrate Moodle courses, activities or tasks that you are using in the classroom.
Room: 502
Title: iPads in the Classroom, Basic and Intermediate
Leader: Daniel Beck
Abstract: iPads continue to grow in popularity with teachers and students. This workshop will demonstrate basic uses and apps to use with students or to manage classes. In addition, more advanced techniques such as wireless mirroring with an AppleTV and newer apps. While this workshop is suitable for beginners, new techniques will be added from previous workshops. Participants will be encouraged to ask questions and share examples.